Home
Fantasy Draft Headquarters is a live draft software application for leagues that prefer a more personal touch.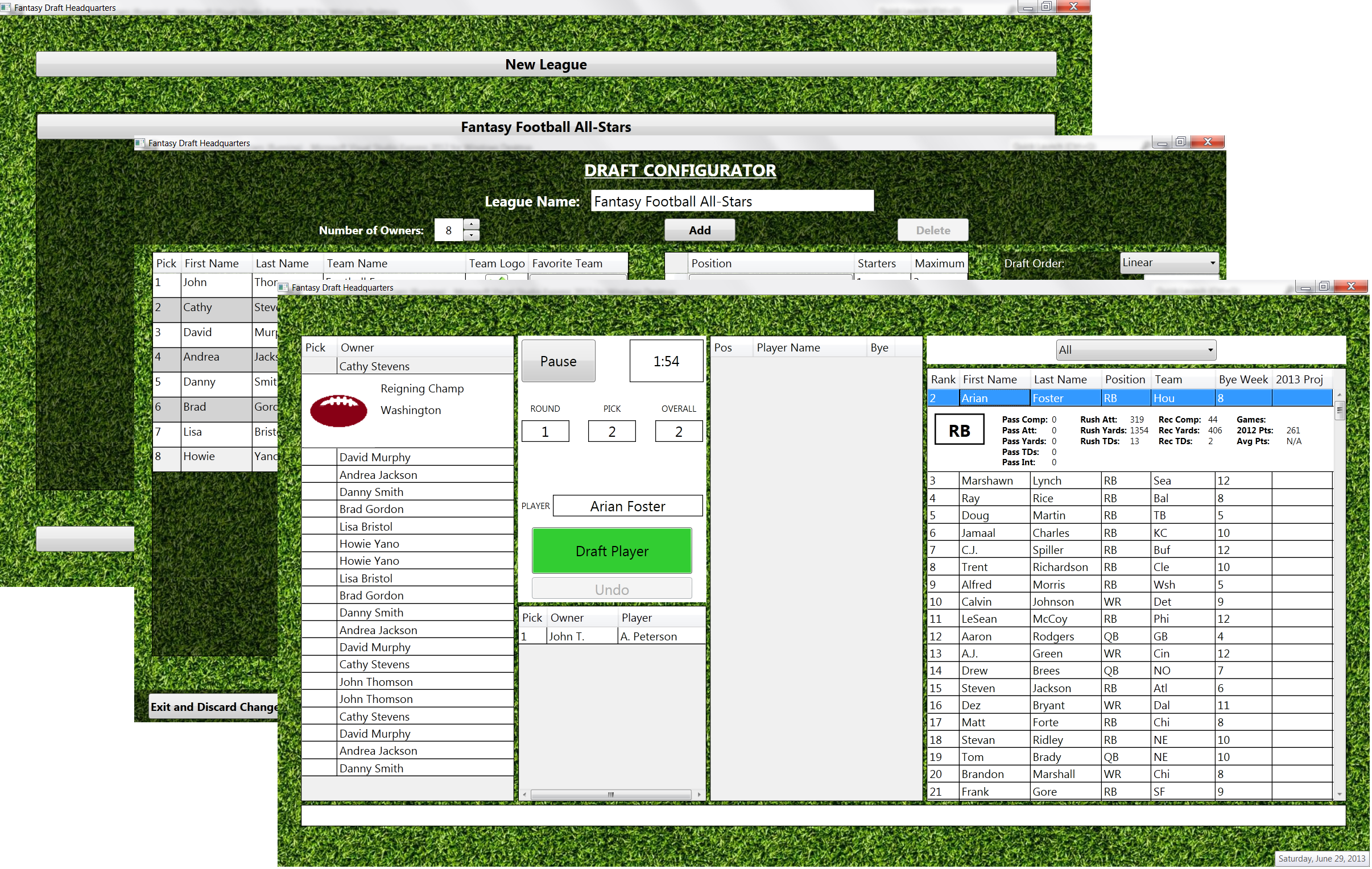 Features
Version 1.0 - Summer 2013
-Host your fantasy football draft live and in person.
-Configure your league with owners, positions, and draft settings.
-Project your live draft onto a television.
-Player ranking algorithm based on player history.

Version 2.0 - Coming Spring 2014
-Additional sports: baseball, hockey, basketball.
-Remote access for owners that are unable to attend in person.
-More draft settings: linear draft, pick timeout options, setup earliest draftable round for positions.

Purchase
Purchase a Fantasy Draft Headquarters single-user license for $15 USD.
PayPal Coming Soon!